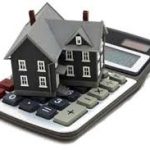 Mortgage rates have been on the rise for a while, but what does that mean for the average home buyer? For most buyers that means that they can't afford as much of a home as they used to. With home prices on the rise, that can mean that homes that last year were within reach could be unobtainable now.
Mortgage rates have been averaging around 4.85% lately (as of 10/18/2018 Freddie Mac numbers). This is up 3.88% from a year ago and is likely to keep rising as the Federal Reserve is expected to continue raising the benchmark interest rate. They meet again in early November and are expected to raise the benchmark rate yet again.
Though this is nothing like the double digit mortgage rates in the 1980's, affordability is a concern for buyers as rates tick upwards. This can have the effect of keeping many buyers out of the market.
Prices have also been on the rise with the average home in the Lake Wylie area up to $395,183 year to date, an increase of 4.5% over last year. This is per the Charlotte Regional Realtor Association September report. As supply of homes remains low, prices continue to be driven higher by the basic law of supply and demand.
The residential brokerage firm website Redfin has crunched the numbers and they say buyers buying power is weakening as a result of interest rates rising and prices increasing. For instance, Redfin says a home buyer with a housing budget of $2,500 per month and a down payment of 20% could have afforded a residence of up to $473,759 at the beginning of the year. Now with higher interest rates, they can only afford a home of about $444,000, a decrease of almost $30,000.
With rates decreasing nationally, according to residential real estate website Zillow, it remains to be seen if this will at last be the catalyst to swing the market back to a buyer's market.
To read more about it, check out the full article in the Charlotte Business Journal.