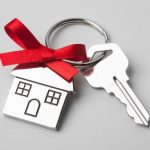 This month, though the supply of homes on the market has declined in the Charlotte region, there are many other market indicators that have increased. Closed sales, pending sales, and new listings were all up, .5%, 17.3%, and 2.8% respectively. Prices are also up over last year, with the average sales price up 3.4% from $299,723 to $309,859. The total inventory for the region is down 10.1% from 10,506 to 9,443. This means that buyers are competing for just 2.3 months of inventory giving sellers more of the power in transactions. (A balanced market between buyers and sellers is generally a 4-6 month supply of homes.)
When you look at just Lake Wylie, the numbers are a little bit different, however you need to know that the numbers could look skewed due to the small sample size. For instance, the average sales price was down 1.8% year over year, but that could be due to just one waterfront home as they typically command a premium.
Closed sales were up 18.8% over last year, from 112 to 133, a difference of 21 additional sales. New listings were up 2.6%, and pending sales were up a whopping 42.5% from 113 to 161. This is a great indicator that the market is still strong as many of these pending homes will head to the closing table to boost next months closed sales number.
Homes are selling quicker than last year as well with the days from listing to closing down to 103 from 121, a decline of 14.9%. Homes are on the market for an average of 60 days until sale, down from 65 days last May.
These trends are showing no end in sight yet for the current lack of supply and price increases. All of these trends are taken from the monthly report published by the Carolina Regional Realtor Association. The numbers are from the Multiple Listing Services, Inc.
If you are looking to buy or sell a home in the Lake Wylie area, give us a call at 803-831-8588. You can view current listings and create custom searches on our website here.