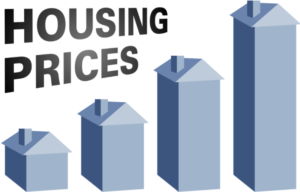 The monthly market report was just released by the Charlotte Regional Realtor Association based on data from the Carolina Multiple Listing Service. In the entire Charlotte region, sales are down, prices are up, and supply is down as well. Lake Wylie has fared a little bit better than the entire region, though numbers could be skewed due to small sample size.
Charlotte has been in a strong sellers market for a long time now, with low inventory and homes commanding higher prices. There is just a two month supply of homes in the entire region, just 8,208 homes currently for sale. This means sellers are getting the best of any deal with multiple offers becoming more common and homes selling sometimes for more than list price.
When you look at the numbers for Lake Wylie, there is a 3.3 month supply of homes. Still a sellers market (6 month supply is generally considered a balanced market), but not as extreme as the whole region. This number is down from March of last year when there was a 3.8 month supply, a decrease of 13.2%.
Contrary to the entire region, Lake Wylie actually had more home sales this year than last. There were 90 homes sold in March, up 13.9% from 79 in 2017. These homes sold for an average of $414,976, up 28.7% over last year. This large swing could be from a few pricey properties skewing the average.
Pending sales are also up over last year, from 135 to 144, a gain of 6.7%. This means that next month we should see strong numbers for closed sales. Slightly more worrying is the number for new listings. They were up from 169 last March to 170 this March, a rise of just 0.6%. This dip in supply could send prices higher during a time when interest rates are already on the rise. It remains to be seen if more sellers will list their properties helping to turn this market around.