A Crowders Creek park plan will be voted on by Lake Wylie residents later this year. June 20th, the York County Council received and finalized a petition to allow a special district vote on the proposed sports complex in Lake Wylie. The special tax district vote will occur with the general election ballot on November 8th. If the plan is approved by the voters, it will result in paying for half of an $8 million sports complex on land owned by York County. The land is along Crowders Creek.
The cost is estimated by park supporters to come in at $16/year on $100,000 home value, or $24/year for $100,000 of commercial property value.
The park would include baseball/softball fields and multi-purpose fields for hosting outside tournaments. It would also include trails and more.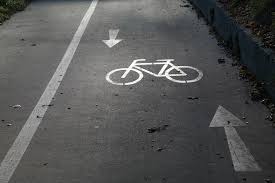 Additionally, a community workshop will be held June 27th to come up with a plan to improve bicycle and pedestrian connections throughout the Lake Wylie area. The workshop is hosted by the Rock Hill-Fort Mill Area Transportation Study. It will be a drop-in meeting hosted at the Lake Wylie Public Library.
RFATS hopes the meeting will help identify gaps that could connect existing bicycle or pedestrian paths to encourage people to reduce vehicular traffic on roadways.
These projects could potentially help support current businesses and residents and draw more into the area. Lake Wylie is all about outdoor living and these projects line up with those goals.
It remains to be seen if residents are willing to help fund the park. It will also be interesting to see what the community would like to see out of the bicycle and pedestrian plan. It would be nice if Lake Wylie could be connected by trails to the larger community like is happening in many other cities around the country.
Read more about Crowers Creek Park here.
Read more about Bike Trails here.