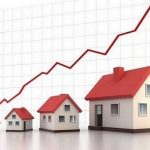 The big story this month in the real estate market is that new listings are up again this month. We still don't have enough homes on the market to keep up with current demand however as the supply of homes is just under 3,500 homes, a 0.7 month supply. These homes are selling for over list price with the average home selling for 102% of list price. On a $400,000 home, about the average sale price in June, that is $8,000 over list price.
When you look at the numbers for Lake Wylie, you see that new listings are up 48.5% from last June. There are now 121 homes for sale representing a 0.8 month supply. Homes are selling quickly with the average home spending 15 days on the market before it is under contract.
This is 75% faster than last year at this time. This means that buyers and sellers have to be ready for a quick moving transaction.
The average time it takes to go from listing a home to the closing table was down on average to just 82 days. This is down 30% from last June. New construction homes typically skew the number higher as they can be listed while they are still in process of being built, but all cash offers can lower this number as they can close in as little time as a week.
Homes are selling for more money, with the average sale price coming in at just under $520,000. This is up 23.1% from last June.
Buyers are paying on average 102.3% of list price for homes right now. For a $520,000 home, that's a $11,960 premium.
There seems to be no end to the seller's market that has persisted for years. This means that sellers have the upper hand in negotiations and will until the supply is higher than the demand. With many people still relocating to the area, it seems that the trend could continue for some time to come.
All of these numbers come from the monthly report from the Canopy Realtor Association. Their monthly report uses numbers from the Canopy Multiple Listing Service. For the Charlotte Region, they use data from 12 counties in North Carolina and 4 counties in South Carolina.
For more information on the Lake Wylie area, especially buying and selling homes, neighborhood information, and much more, call us at 803-831-8588. You can view current listings and create custom searches on our website here.