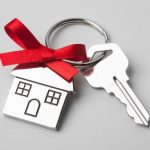 The monthly report has been published by the Carolina Regional Realtor Association. The CRRA take data collected through the Multiple Listing Services, Inc to compare year over year trends in the real estate market.
When you look at the entire Charlotte region, you see that the main story is the decline in sales year over year. Sales were down 9% from last year at this time and have been down year over year for the last 9 months in a row. This sharp decline this month could be due in part to the government shut-down. The general trend of the cooling of the market could be a great thing for balancing the power between buyers and sellers, but we need more listings to hit the market. The supply of homes is holding steady at a 2.2 month supply and a balanced market is considered to be between 4 and 6 months.
When you look at Lake Wylie in particular, sales are down even more than the entire region, but you have to keep in mind that the smaller sample size can make the numbers seem a little extreme. Closed sales were down 27.4% but they went from 73 down to 53.
The better story in Lake Wylie is that pending sales and new listings were both up. Pending sales were up 32.5% from 77 to 102. This bodes well for a rise in closings next month and is a sign that seller confidence is on the rise. New listings were up 8.8% from 113 to 123. The supply of homes for sale in Lake Wylie is now at 351, which holds us steady at 3.4 month supply which is the same as this time last year.
If you are interested in a home in the Lake Wylie area, give us a call at 803-831-8588. You can view current listings and create custom searches on our website here.