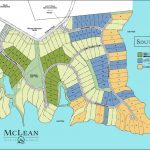 Last week we highlighted a specific section of McLean at Lake Wylie called the Conservancy. But there is so much more to offer in McLean. There are many other exciting sections ranging from waterfront to inland lots with great amenities and a fabulous location near Belmont, North Carolina on Lake Wylie.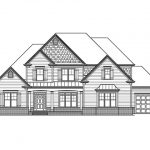 South Shore is a section of McLean that has custom homes and estate homes. Many of the homes have water frontage. The custom homes adhere to the architectural styles of the community, but they are truly unique. There are seven custom home builders available to help you design and build your dream home.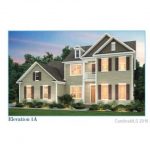 The estate homes are on home sites overlooking natural areas and quiet ponds. These homes are brought to you by John Wieland Homes & Neighborhoods and Peachtree Residential. These homes are large and filled with natural light and details you would think would only be found in custom homes. There is exquisite attention to detail including millwork, built-ins, cabinetry, and much more. Each builder has a model home available to tour showing possible choices and details.
The Overlake section of McLean is the newest neighborhood. There are a variety of single-family homes constructed by Evans Coghill Homes and Shea Homes. Homes have craftsman style exteriors, but totally modern interiors.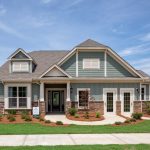 All of these amazing homes are just 30 minutes from Uptown Charlotte. There are a total of 5 miles of shoreline McLean residents enjoy amenities within their own neighborhood and within all of McLean. The Developers of McLean have reserved 130 acres of green space woven through the community. There are also clubhouses, playgrounds, pools, mountain biking trails, pavilions, and much more.
There truly are homes for everyone in McLean. Prices range from the $300,000's to well over $1 million. Homes can range from around 2,000 square feet to well over 4,000 square feet. Lots can be small and manageable, or quite large to accommodate large homes and outdoor living spaces and plenty of privacy. There is also room for more homes in future phases.