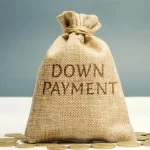 If you live in the Charlotte area, it's no surprise to you that there is starting to be an affordability crisis. According to Axios Charlotte, you now need to make $70,000 per year to be able to afford the median priced home in the Charlotte region.
That median priced home has climbed dramatically in the last few years from $190,000 in December 2015 to $335,000 as of October 2021. That's a rise of $145,000 in just under 6 years. To put that in terms of a monthly payment, at 3.61% interest that's $660/month more on the same home six years later.
That means that you could have financed a $190,000 home at 3.61% interest and had a mortgage payment of $865 per month before taxes and insurance. Today that would cost you $1,525 per month at the same 3.61% rate.
Many people have not seen their wages increase at the same rate as home prices so they are not able to afford a home in this market. This is keeping many people renting that would otherwise already have bought a home.
There can be a disconnect as well when the bank says you can't afford a home, but your rent is more than the payment on a purchase. More and more people are finding that to be the case because the bank uses more than just the monthly payment to see if you are eligible for a mortgage.
We are starting to see a correction in wages for many industries, but without more supply of homes available for purchase, we are unlikely to see the prices for homes come down anytime soon. It will be interesting to see what the spring brings as we expect many more listings.
For more information on buying or selling a home in the Lake Wylie area, call us at 803-831-8588. You can view current listings and create custom searches on our website here.