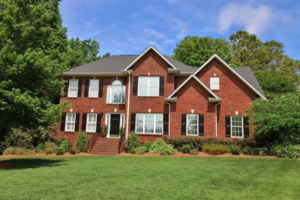 There are plenty of charming communities throughout York County, and one that is particularly noteworthy is Vanderlakes–a quaint neighborhood comprised of stately homes that are situated on generously-sized lots averaging at least one acre. This is anything but a cookie-cutter neighborhood, where homes have individual character and charm. The neighborhood features plenty of greenery and privacy, with many homes featuring expansive hardwood floors, beautiful trim work, granite countertops, and lovely outdoor porches.
Furthermore, residents of Vanderlakes get to take advantage of Clover's award-winning school district, making this a great neighborhood for families.
There are currently two homes on the market in Vanderlakes representing six months of inventory. Thus, the market here is perfectly balanced, not favoring buyers nor sellers.

However, it is certainly notable that there has been a steady climb in the average sales price of homes here, as well as in the average price per square foot. Over the last 12 months, the average price per square foot was $122.34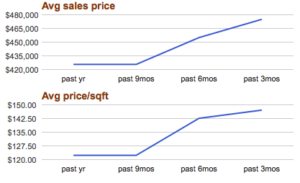 compared with over the last three months, where the average price per square foot was $147.10. Furthermore. The average sales price over the past year was $425,625, as compared with the average sales price over the last three months which was $475,000.
If these trends continue, it is to the buyer's advantage to act sooner than later when considering purchasing a home here.
Don't miss out on this great community boasting southern charm and beautiful homes.