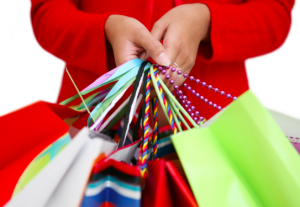 The much-anticipated retail season is in full swing with December underway and the holidays right around the corner.
Holiday shopping just got even more fun and inspiring in Lake Wylie, with the opening of the Shoppes @ Five Points, located at 440 Five Points Court. The destination features 16 vendors, each of which sell handmade and wholesale products. You can find artisan jewelry, soaps, decor, crafts and so much more.
The Shoppes @ Five Points occupies a two-story, 2,500 square-foot house, aimed at bringing local artisans and craftsmen in the community together. New vendors will continue to be welcomed to The Shoppes, and there are plans to host a yard sale every Saturday encouraging the community to participate.
Vendors throughout York County as well as throughout the greater Charlotte region have expressed interest in having an area to rent space as a means of promoting and selling their products, and this common desire among artisans throughout the community is the foundation for the Shoppes @ Five Points.
This creative kind of shopping and retail experience brings something new not only to Lake Wylie, but to the entire surrounding Charlotte area. Residents easily can shop local and support their community. What could be better during the most active retail season of the year? For more details and information on the Shoppes @ Five Points, as well as on the The Shoppe's founder, be sure to read the full article at heraldonline.com.