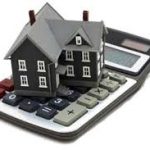 One of the most important things you will do before listing your home for sale, is to evaluate if you need to make repairs. It can be hard to know if a repair is worth making or if you should leave it for the next owners. Houzz.com published a list that can help you through the process.
The first step is to figure out more about the market in your area. Having a Realtor on your team is great at this point as they can help you to know the market, and know the condition and upgrades in homes in your area.
They can help you find out if homes selling quickly or slowly. Are sellers getting more than asking price, or are homes selling at a discount. Are most of the homes updated already, or are they fixer-uppers. Are you looking for a quick sale or are you willing to wait a little bit longer for the perfect buyer?
Once you decide if you are going to fix your home, you need to see if the repairs you need to make are worth making. Is it an easy fix? Will it substantially affect the look and feel of the property? Can you get away with a less expensive fix or refresh? Will you lose money if you decide not to do the repair? Could it be a deal breaker for a buyer?
When you have decided about fixes and gotten them completed, it is time to get your Realtor over to your property (possibly again). Your Realtor can help you assess the market in your area so you can make sure you have made the best upgrades and fixes to be as competitive as possible. They can also help you stage your home to show the best way and schedule professional photographs to make it your home stand out in your listing.
If you are preparing to list your home in the Lake Wylie area, give us a call at 803-831-8588. We can help you to get top dollar for your home. To view current listings and create custom searches, click here.
To read more of the article in Houzz, click here.