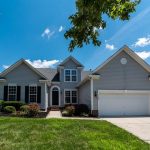 Many families have already discovered South Point Ridge, and there are many reasons why. This neighborhood is walking distance to great schools, close to the lake, a quick trip away from downtown Belmont, and an easy commute to Uptown Charlotte. There is a great community feel as well as a community pool to bind the neighborhood together.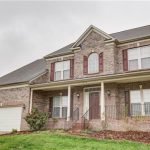 South Point Ridge is located off of South Point Road tucked behind South Point High School. Seven minutes North is downtown Belmont with great shopping, dining, entertainment, and more. You can explore charming Belmont Abbey and College, window shop, or catch a concert.
The neighborhood is completely surrounded by wooded area making it seem like a retreat. Many of the homes back to the wooded area making the yards seem much larger and more secluded. Lots are generally around a fifth of an acre and many have established lush landscaping.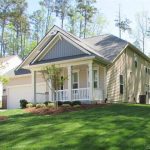 Homes in South Point Ridge were mostly built between 2005 and 2008, though there is the occasional new construction home. Homes range from 1,900 to well over 4,000 square feet of living space. Homes have between 3 and 5 bedrooms and 2.5-5 bathrooms.
In the last year homes in South Point Ridge have sold for an average of just over $281,000. The range of sale prices goes from a low of $238,000 to a high of $336,000. Currently there are six homes on the market representing a 4.5 month supply of inventory. This is in comparison to the 5.2 month supply for all of Belmont making South Point Ridge one of the most desirable destinations in Belmont. 16 homes sold in South Point Ridge in the last 12 months so if you don't see the home you want now, they come on the market with regularity.