Builder Mattamy Homes is in the process of building a new neighborhood in the Rock Hill area. The yet to be named project is seeking a rezoning petition to develop 207 residential units split between single-family homes and townhomes. The project will be located off of Sturgis Road near the Rock Hill Galleria with easy access to I-77.
This new construction comes at a time when the market is extremely tight. There are not enough homes to fulfill the demand of people moving to and around the Charlotte area. New listings can't keep up with the current demand for homes. New construction can help ease some of the low inventory and these 207 homes can help ease the crisis we are facing.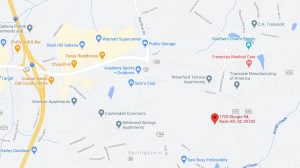 This neighborhood will join three other Mattamy Homes neighborhoods in the Lake Wylie area. Cadence at Tega Cay from the $360's, Lake Crest from the $365's, and Ridgewater from the $350's are all stellar communities. All three communities are still under construction so there are opportunities to build the perfect home for your family.
If you are not quite ready to purchase a new construction home, you could consider waiting for more details on this newest community when they become available. Give us a call at 803-831-8588 and we will get you the information as soon as it is announced.
You have to be ready to go for listing or purchasing a home in the current market. To find out what you need to do to be prepared to buy or sell a home in the Lake Wylie area, call us at 803-831-8588. You can view current listings and create custom searches on our website here.