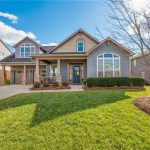 Tucked away just south of Belmont, North Carolina, you'll find a wonderful newer construction neighborhood called South Point Village. The location can't be beaten, the homes are beautiful and well maintained, and you are minutes from Lake Wylie and downtown Belmont. What's not to love?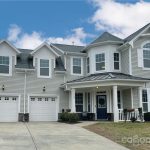 South Point Village is located just off South Point Road just down the road from South Point High School and Belmont Middle School. This puts residents within walking distance to the schools, a grocery store, and some restaurants.
A short drive will have residents in downtown Belmont for community events, shops, restaurants, and much more. Nearby highway access will connect you quickly to Charlotte Douglas International Airport. Uptown Charlotte is a reasonable commute and will be easier when the proposed light rail is completed.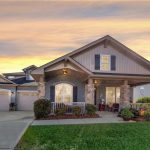 Homes in South Point Village were built between 2011 and 2015 and they look brand new. They have between 3 and 6 bedrooms with 2,000 to over 3,400 square feet of living space. Most homes have open floor plans with large eat-in kitchen islands perfect for entertaining. The typical home in the neighborhood has large bedrooms, plenty of storage, a bonus room, and an expansive owner's suite.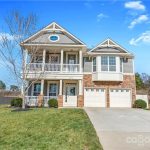 In the last year, just 5 homes changed owners in South Point Village. They sold for a low of $373,000 and a high of $410,000 with an average sale price of $393,600. All five homes sold quickly with most of them under contract in less than a week. There is currently only one home on the market in the neighborhood with a contract already on it. It went under contract after only being listed for two days. This shows that you have to be prepared when one of these homes gets listed so you can be the one to buy it.
If you are ready to buy or sell a home in the Lake Wylie area, call us at 803-831-8588 to get started. If you aren't ready yet, but want to buy or sell a home next spring, give us a call and we will help you to get prepared. You can view current listings and create custom searches on our website here.