With many employers allowing people to work from home for much or all of the time, a trend we are watching is people buying homes a little bit further out from the city center. Commute times don't bother people as much if they are only doing it a few times per week. This is why we are seeing continuing interest in the further out suburbs of Charlotte, NC like Belmont. A great neighborhood to keep an eye on in Belmont is Hall Park.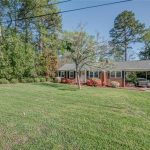 Belmont is just 25 minutes away from the city and only 13 minutes away from Charlotte Douglas International Airport. Residents are just a few minutes away from the Catawba River and 15-20 minutes from Lake Wylie proper. This location is also close to Belmont Abbey College, The U.S. National Whitewater Center, Daniel Stowe Botanical Gardens and much more. Downtown Belmont is home to many shops, restaurants, and community events.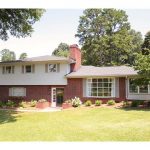 Hall Park was originally built in the 1950's and 1960's, though many of the homes have gone through cycles of remodeling. Many retain the character of when they were built and have unique features. Homes have large yards with mature trees and plenty of privacy. There is no HOA, which means you can have an RV or boat parked in your driveway.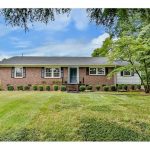 The neighborhood is located within walking distance to Belmont Abbey College and is also walking distance to restaurants and local businesses. Homes typically have 2 or 3 bedrooms and 1-2.5 bathrooms. Square footage runs between 1,100 and 2,600 square feet, but with lots around half of an acre, additional square footage can be added to accommodate home offices, or larger families.
In the past year, homes in Hall Park sold for between $203,900 and $305,000 and didn't stay on the market longer than 26 days before a sale. These sought after homes rarely hit the market, but we can help you get into one as soon as it hits the market.
For information about buying and selling homes in the Lake Wylie area, give us a call at 803-831-8588 and we can help you find the perfect home for you and your family. You can view current listings and create custom searches on our website here.