Clover Meadows is a beautiful neighborhood that offers a small town feel while still being close to big city amenities. Residents of Clover meadows get to enjoy the lower South Carolina taxes while still being close to city attractions in North Carolina. It is also in the premiere Clover school district.
Clover Meadows is close by to many dining options as well as antique shopping and historic attractions. In addition, it is only minutes from Lake Wylie which offers activities like fishing, sailing, hiking, and picnic shelters. the neighborhood is also close to Clover community park which offers walking trails, a playground, baseball fields, and a disc golf course.
Currently there are 14 homes on the market in Clover which represents 4.2 months of inventory. This makes Clover Meadows a seller's market. This is very similar to the markets of Clover and York County as a whole.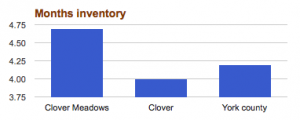 In the last year, average price and average price per square foot have both decreased. Homes in this area range from 1200-3200 square feet and from $160,000 to $200,00 a month.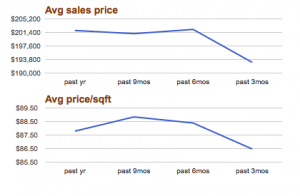 Homes in this area are selling fast so be sure to check out Clover Meadows for your next family home!