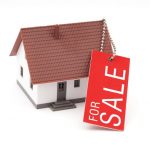 Things are looking up in the Real Estate Market this spring. National Homebuilder stocks are rising as the outlook is that the market is recovering from the slow-down. This has been fueled by wage growth and a drop in borrowing costs injected into the typically busy spring season.
When you look at local numbers, we are not quite seeing the uptick in the Charlotte area yet. The Charlotte Regional Realtor Association has published their March report based on data from the Multiple Listing Services. They show that while pending sales are up 13.8% and average prices are up 3.3%, closed sales are down 6%, new listings are down 3.9%. Inventory is once again lower than this time last year at just 2.2 months of supply, down 4.3%.
When looking just at the Lake Wylie area, the numbers are a little bit different. The supply of homes is holding steady from last year with 3.6 months of inventory. New listings were up 3.5%, pending sales were up 12.3% and closed sales were up 3.1% year over year. Average price of a home that sold went down slightly, by 6.8%, but that could be due to just a few waterfront homes which command a premium and can skew the data due to smaller sample size.
If you are in the market to buy or sell a home in the Lake Wylie area, give us a call at 803-831-8588. You can view current listings and create custom searches on our website here.