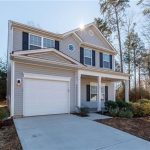 While the Charlotte metro area is staring in the face of an affordability crisis in residential real estate, people are looking further out from the city center to get great value. One place where you can find great affordable options without giving up quality or desirable school is Irish Downs in Clover, South Carolina. This highly sought after neighborhood has homes under $200,000 and feeds to award winning Clover schools all just over 30 miles from Uptown Charlotte.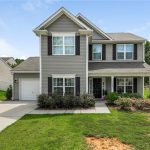 Homes in Irish Downs were built between 2003 and 2018. Most homes have between 3 and 4 bedrooms and 2 to 2.5 bathrooms in 1,600 to 3,100 square feet of living space. These homes contain features such as large kitchens, fireplaces, flex-spaces, lofts, garden tubs and much more.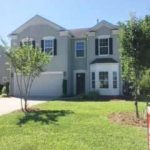 Irish Downs is in a great location, just about a mile to the Northwest of the main intersection in Clover. This means that residents are close to community events, shopping, dining, entertainment, schools, and much more. Clover is a great family-friendly community with a population over 5,000, though that is sure to become larger as more people find out about this great area.
In the past year, homes in Irish Downs sold for between $148,000 and $221,000 with an average sale price of $185,613. There are currently two homes available in Irish Downs with another three under contract. Homes are desirable and sell quickly with some going under contract in less than a week.
If you would like to schedule a tour of homes in Irish Downs, give us a call at 803-831-8588. You can view current listings and create custom searches on our website here.