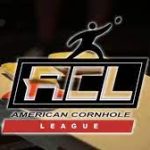 This week, a lot of eyes are on Rock Hill, SC for the Cornhole Championships, most of those eyes will be watching on ESPN2. This national spotlight will highlight Rock Hill in a way that is a boon to the area, and Lake Wylie could be part of the coverage.
The championships will feature celebrities, prize money, and lots of excitement. In addition to cornhole, the 12.5 hours of coverage airing on August 5th will also include kickball, ax throwing, wiffle ball, bullshooting (like darts), and quadball (formerly quiddich). Break dancing, dodgeball, and air guitar will also be featured as part of The Ocho, ESPN's nod to the movie Dodgeball.
Most sports coverage includes drone footage from high above the venues. From the high above the Rock Hill Sports and Event Center, you may be able to spy the edge of Lake Wylie. The lake is just 7 miles away from the sports venue.
Rock Hill is a great place to visit if you live near Lake Wylie. Rock Hill is the fifth largest city in South Carolina and has everything you need, from entertainment and sports, to restaurants and shopping. There Catawba River flows through the edge of town and you can attend community events throughout the year. Rock Hill is the home to multiple universities including Winthrop with around 6,000 students. There are also countless parks and the Main Street Children's Museum. Visitors can catch a baseball game, or play a round of disc golf, ride mountain bike trails, or try a Carolina Reaper pepper, The Guiness World Record holder as the hottest in the world.
At only 7 miles away from Rock Hill, Lake Wylie is a great spot to land. You can live the lake lifestyle with watersports, wildlife viewing and outdoor recreation and still be close to everything you need in a city without having to drive all the way into Charlotte. If you want to learn more about this area, or for information about buying or selling a home in the Lake Wylie area, call us at 803-831-8588. You can view current listings and create custom searches on our website here.