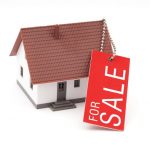 The monthly numbers are in from the Carolina Regional Realtor Association. Each month they compile data from the Carolina Multiple Listing Services Inc to get a portrait of the local real estate market.
When you start digging into the numbers, for the entire Charlotte region sales were down 14% from December of 2017. Prices were up slightly, with the average sales price up 1.1% to $282,894. Inventory was down yet again from a 2.3 month supply to a 2.2 month supply, a decline of 550 homes. This leaves sellers again in the best position in real estate deals with a balanced market considered to be a 4-6 month supply of inventory. Pending sales were dead even and new listings were down 4.4% from this time last year.
When you look just at Lake Wylie, the story is a little bit different. Closed sales were indeed down year over year 15.3% from 98 to 83. Due to the small sample size, the percentages can look extreme so please keep that in mind. Average price was up year over year to $409,539, an increase of 16.2%. Inventory was dead even from last year in terms of months of supply at 3.3, but remember about that extreme note from earlier, there were actually 26 more homes on the market.
This means that sellers are still in a slightly better position in the Lake Wylie area. New listings are on the rise in the area with many new construction projects helping to boost the supply. The new listings were up 23.9% from 67 to 83. Pending listings were down year over year from 75 to 62, down 17.3%. Homes spent longer on the market in 2018 with days on market up 102% from 51 to 103, but this probably reflects new construction homes which typically stay on the market substantially longer than existing homes.
If you are in the market for a home in the Lake Wylie area, give us a call at 803-831-8588. You can also view current listings and create custom searches on our website.