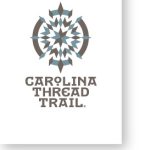 For all of you outdoors enthusiasts, the Carolina Thread Trail is about to expand. The governing board announced 16 new partner grant recipients including the Abbey Creek Greenway in Belmont, and the Jack White Trail in Rock Hill. The expansions total $752,500 which will provide infrastructure for expanding trails throughout the region.
The Abbey Creek Greenway is located near Wilkinson Boulevard and will ultimately connect the Catawba River to Loftin Park. The Carolina Thread Trail approved $30,000 for the purpose of acquisition of land for the construction of the greenway trail.
The Jack White Trail is located along Dave Lyle Boulevard in Rock Hill. It will connect the Manchester Creek Trail from downtown Rock Hill to the Catawba River. $30,000 was approved to design the extension.
In addition, there will be more extensions built by Catawba Lands Conservancy, Cramerton's Rocky Branch Trail, and more in surrounding counties. In all, there are currently 350 miles of greenways and trails, and 170 miles of blueways already open to the public, with many more in the plan. There are many access points so you can enjoy exercising in nature from lots of locations near Lake Wylie.
If you want to know more about any of these upcoming projects or want to schedule a showing on a home in the Lake Wylie area, call us at 803-831-8588. We can help you with anything you need to buy or sell a home. You can view current listings and create custom searches on our website here.