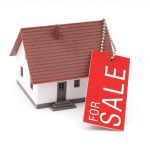 The Monthly report from the Canopy Realtor Association has been published for April 2022. The trend again this month is higher prices, lower inventory, and homes selling for more than list price. This trend has persisted, even with the Federal Reserve raising a key indicator which sent interest rates on 30 year mortgages higher.
For the entire Charlotte Region, inventory was down to just 0.7 months or 3,168 homes for sale. Homes are selling for a median home price of $380,000 and an average price of $449,581. On average, homes are selling for 102.8% of list price. This trend does not seem likely to ease any time soon as new listings were down 1.5% in April and are down 7.3% year-to-date.
When you look at the numbers for the Greater Lake Wylie Area, you see the same trend, but a little bit more extreme. There is a 0.6 month supply of homes or 84 homes for sale. They are selling for a median price of $546,823 and an average price of $607,960. Homes are selling on average for 102.2% of list price. New listings were down 17.9% in April and are down 31.3% year-to-date.
Homes are still selling quickly, spending around 15 days on the market before they go under contract. This means that buyers are still out there, but people are reluctant to list homes for sale. There could be a few reasons for this. Sellers may be hesitant to become buyers because they can't afford a new home due to price, interest rates, or both. Many people are spending money to make their existing home work for their current needs instead of finding a new home. Also many people are now working from home instead of going into an office so they have no need to relocate for a new job.
If you want to know more about the real estate market and the current trends or want to buy or sell a home in the Lake Wylie area, call us at 803-831-8588. You can view current listings and create custom searches on our website here.