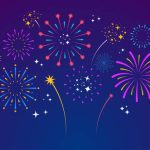 The end of the year always gets us reflecting and thinking about New Year's resolutions. If you have resolved to buy a house in 2022, here are some steps to take now that can help you keep that resolution.
Check your credit – I know many of us wanted to try and compensate for the trials of Covid by going overboard on gifts this year. Unfortunately, it can hurt when you try to buy a home if you have too many charges on your credit. It can be tempting to open a store credit card, or pay later, but banks use your debt to income ratio to calculate if they will lend money to you for a mortgage.
Get Pre-qualified – Find a lender you like and get pre-qualified for a loan. This will help you to put in an offer on a home, and it also lets you know the upper limit of what the bank will lend to you.
Get your own home ready – If you are selling your current home, you need to start decluttering and getting ready to list it for sale. Organize cluttered closets, pantries, and storage spaces to make them appear larger.
We are expecting a robust spring season for Real Estate. Many people who waited through the Covid pandemic are ready to list their homes. We can help you get ready to list your home and help you to find your next home.
For more information on buying or selling a home in the Lake Wylie area, call us at 803-831-8588. You can view current listings and create custom searches on our website here.