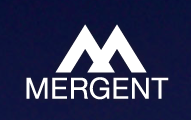 Development projects have been on the rise in Fort Mill and have recently included new residential housing projects as well as an influx of commercial spaces and storefronts and thus, a thriving local economy has resulted. Plus, as more businesses move in and expand, Fort Mill continues to see a rise in employment opportunities which further benefits the economy here, and a  recent merger exemplifies this.
Fort Mill is the home of Mergent Inc.'s headquarters, a company that provides financial data and analysis to investors regarding both public and private companies. While it is not a very large company, it does have a one hundred-year history and a massive amount of data. These factors contributed to the recent sale of the company to the London Stock Exchange.
This sale is big news on a global scale, however it is also significant to the local market because it is expected to bring more jobs to Fort Mill. Mergent's merger with the London Stock Exchange will help enable the small company to compete with its billion-dollar counterparts. Furthermore, it will allow Mergent to grow and broaden its "range of data services, research and analytics to meet the increasing demand of [its] clients." Mergent currently has approximately 4,000 customers across the globe that include investment firms, brokerage houses and law firms.
Fort Mill is home to 120 of Mergent's 300 employees worldwide and is looking forward to expanding employment here. The final deal is expected to close on January 31, 2017.
For more details on the merger and what it means for Fort Mill, check out the article at WFAE.org.