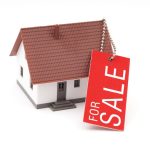 Our trend for the year is holding true for yet another month. For the entire Charlotte region, prices are up, inventory is low, and homes are selling quickly. According to the monthly report from the Canopy Realtor Association, homes are still selling above list price and on average are selling for 100.1% of the listed price. They are selling on average in 20 days for a whopping $409,327 average sales price.
When you look at the numbers just for Lake Wylie, you see much of the same trend. The average price for a home has risen to $519,334 and homes are selling for 100.7% of list price on average. These homes sold on average in 20 days, down from 31 days a year ago.
There are fewer homes on the market right now than last November as well. Last year there were 209 homes listed for sale, this November, there are just 117, down 44% and just a 0.8 month supply of homes. This gives sellers the upper hand in negotiations. A balanced market between buyers and sellers is typically considered to be a 4-6 month supply.
We typically see a slow down in the number of listings during the holidays and we have seen that play out as new listings are down 20.8% from last year at this time. This could be a result of more people waiting for what experts are predicting to be a small correction with more listings than usual in the spring. Pending sales are also down by 18.7% so we expect there to be fewer sales than normal in December as these sales head to the closing table.
For more information on buying or selling a home in the Lake Wylie area, call us at 803-831-8588. You can view current listings and create custom searches on our website here.