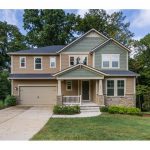 Sometimes you can feel lost among the bustle of a growing city like Charlotte. If you are feeling that way, Belmont is a great place to explore. There you will get the small-town lifestyle and slower pace and there is no better spot to do that than Timberlake. The neighborhood sits just 2 miles from the vibrant downtown area with restaurants, local merchants, quaint shops, and lots of historical character.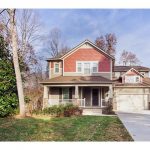 Timberlake is tucked in a bend of the South Fork Catawba River off of Armstrong Ford Road on the southwest side of Belmont, North Carolina. There is easy access to major highways for a commute to Uptown Charlotte or a trip to Charlotte Douglas International Airport. Closer to home are Daniel Stowe Botanical Gardens, Belmont Abbey College and nearby Lake Wylie.
The original section of Timberlake began in the 1980's and 1990's and contains homes with a variety of styles and features. There is also a newer section of 27 homes by builder AV Homes with large homes with more current styling. Many of the newer homes are over 3,000 square feet of living space on lots around a half-acre. Many of these homes have amazing outdoor living spaces including private pools and outdoor kitchens.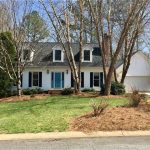 Current school zoning for Timberlake includes Belmont Central Elementary School, Belmont Middle School, and Stuart W. Cramer High School. Please verify school assignments as boundary lines can change from one school year to the next.
In the past year, homes in Timberlake have sold for between $179,900 and $460,000. There are currently 2 homes on the market in Timberlake representing a 1.4 month supply of homes. This is much lower than the 4 month supply in Belmont as a while. This means that homes can go quickly.