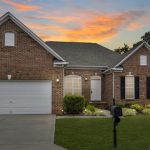 If you have been looking for a great home in the Belmont area, you can't go wrong with a home in South Point Ridge. The neighborhood feels like a retreat with large old-growth trees in a tranquil park-like setting. You are just a quick drive away from downtown Belmont, close to Lake Wylie, and a short commute to Uptown Charlotte.
The neighborhood features an outdoor pool, playground and walking trails. In addition, you are walking distance to top rated South Point High School and Belmont Middle School. A nearby Harris Teeter is the closest grocery store and there are options for dining, coffee, and a bakery nearby as well. A little bit further away is downtown Belmont with great community events, quaint shops, restaurants, and entertainment venues.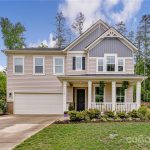 Homes in South Point Ridge were built between 2005 and 2015 with one lot sold last year for a final new construction home. They range in size from 1,900 square feet to over 4,000 square feet so there is truly a home for every size family. They have between 3 and 5 bedrooms, and 2.5-5 full bathrooms. Homes have 2 or 3 ar garages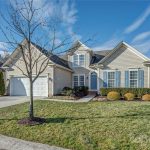 In the last year, eleven homes sold in South Point Ridge with an average sale price of $337,215. Prices have gone up since then with currently listed homes ranging from $339,000 to $435,000. All of the homes listed right now are under contract and all went under contract in 9 days or less. This means to get one of these highly desirable homes, you have to be ready to put in an offer the day it lists to have a chance.
To be the first to know about homes in South Point Ridge, or any other neighborhood in the Lake Wylie area, call us at 803-831-8588 and we can help you find the perfect home for you and your family. You can view current listings and create custom searches on our website here.