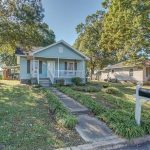 It can be hard to find an affordable first home or an affordable home to downsize to right now. With tight inventory and multiple offers on many homes, first time buyers can be discouraged and stay out of the market entirely. This is why it is so important to be ready when the perfect home comes up for sale.
South Fork Crossing in Belmont, North Carolina is one of the neighborhoods to keep an eye on for when a home is listed. It is an established neighborhood with homes built in the 1920's full of charm and character with reasonable prices.
In fact, in the last year, two homes sold in South Fork Crossing, one for $115,000 and the second for $215,000. These kinds of prices don't show up very often and there are currently no homes for sale in the neighborhood.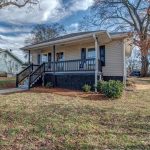 Homes in South Fork Crossing are typically smaller with two bedrooms, two bathrooms, and under 1,000 square feet of living space. This can be perfect for downsizing, a roommate situation, or a starter home for a young family. Many of the homes have craftsman style details, hardwood flooring, and many have been remodeled and updated.
The neighborhood is located in the heart of Belmont in walking distance to many restaurants, a grocery store, shopping, churches, and much more. Residents are close to Belmont Abbey College, and have nearby highway access to get to the airport, or Uptown Charlotte with ease.
We can help you to know as soon as a home in this desirable, walkable, neighborhood is coming up for sale. To be alerted, you can call us at 803-831-8588. You can also create custom searches on our website that will show you all current listings and can alert you to listings "coming soon". This way you can keep tabs on all of your favorite neighborhoods. We can help you to make sure you are going to be ready to put in an offer as soon as your dream home is available.