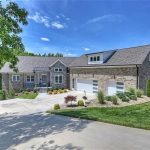 In the heart of Tega Cay, set right on the banks of Lake Wylie sits a great neighborhood called River Lake. Many of the homes have lake frontage, and even more have lake views so you can enjoy the water year round.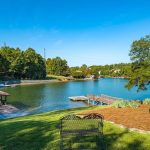 River Lake is tucked away from the main channel of Lake Wylie so it is not as busy. It is close to Catawba Park, Catawba Soccer Ground, and the Lake Wylie Dam with river access. Residents can easily access shopping and dining options, as well as get quickly to the highway for a commute or just a trip into the city.
The community has few amenities, but there are sidewalks, and the streets are lit. You can go into Fort Mill for any of the amenities you are lacking from not being in a large development, and with the money you save from not having a homeowner's association, you can join anywhere else you like, or just save that money.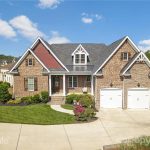 Homes in River Lake were built between 1996 and 2020 and are all brick custom homes. Many of the homes have great views of the lake from multiple rooms, and outdoor living spaces to enjoy the view.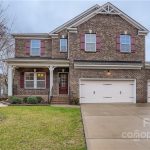 In the past year, just one home sold in River Lake. It was a 5 bedroom, 3 full bath home with a 3 car garage and 2,763 square feet. It sold after just 12 days on the market. There is currently one home listed for sale in River Lake. It is a waterfront premium lot with 5 bedrooms, 5.5 bathrooms, a 3 car garage, and 6,261 square feet. It went under contract after just 1 day on the market. List price for this amazing home is $1,725,000.
If you want to know more about River Lake or about buying and selling homes in the Lake Wylie Area, call us at 803-831-8588. You can view current listings and create custom searches on our website here.