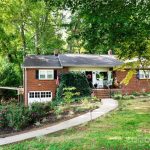 Sometimes, you want a home on the lake, but you also want a home in town. If you check out Lakewood in Belmont, you can have the best of both. This amazing community is waterfront on the South Fork of the Catawba River. This means that you can cruise down to Lake Wylie, or have your own more private lake party at home.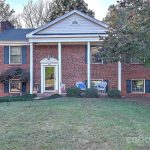 Lakewood was established in the 1950's and homes were built all the way until the 1980's in the community. They have tons of character and unique features. Many of the homes have been remodeled, some a few different times since they were built. Most of the homes do not have water frontage, but the few that do are true gems that if they are listed for sale, don't last long on the market before someone grabs them.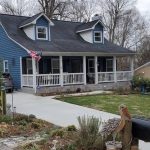 Located on the west side of Belmont, North Carolina, Lakewood is in a great position for being a commuter home for someone working in Charlotte. The airport is very convenient for business and personal travel. Downtown Belmont is close by for shopping, dining, and community events throughout the year.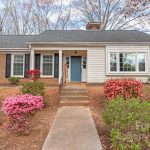 In the last year, nine homes were sold in Lakewood. They ranged from a 3 bedroom, 2 bath with 1,650 square feet for $311,000, to a 3 bedroom, 3 bath with 2,546 square feet for $515,000. There are currently 3 homes for sale in Lakewood with two already under contract.
To learn more about Lakewood or for information about buying or selling a home in the Lake Wylie area, call us at 803-831-8588. You can view current listings and create custom searches on our website here.