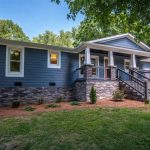 It's hard to find an affordable home in the Charlotte area as prices continue to rise. There are some great opportunities to own affordable homes when you go a little further out from the city center. One place that is great for is in Belmont.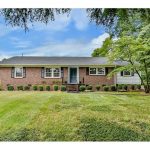 Belmont is just 25 minutes away from the city, and 13 minutes to Charlotte Douglas International Airport. There are amazing shops, restaurants, entertainment, outdoor recreation and more close by. In Belmont proper you will find Belmont Abbey, and just outside of town in Daniel Stowe Botanical Gardens.
For affordable housing in Belmont, there is no better place than Hall Park. Located just North of Riverside Drive near the intersection with Belmont Mount Holly Road, Hall Park is convenient to I-85. Residents are walking distance to Belmont Abbey College and can also walk to restaurants and local businesses.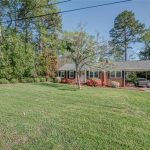 These quaint homes were built in the 1950's and 1960's. Many homes have been fully updated, but there are opportunities to update these homes and make them work for your family. Lots are large and have mature trees and manicured landscaping.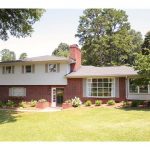 Homes have 2 or 3 bedrooms, and 1-2.5 bathrooms. Square footage ranges between 1,100 and 2,600. Many of these homes have original features that you just can't find today such as aged hardwood floors, hall stands for telephones, arched doorways and more.
In the past year, homes in Hall Park have sold for between $118,500 and $242,500 with an average sale price of $184,467. These affordable homes don't stay on the market long and there are currently no homes on the market in Hall Park. You need to be ready when the next one comes up for sale.