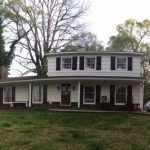 Just North of Belmont Abbey College sits the amazing neighborhood of Catawba Heights. The homes come in all shapes, sizes, and ages for an eclectic mix where there is sure to be a home to suit any family.
The location is perfect for this neighborhood, close to downtown Belmont giving access to restaurants, shopping, and community events. There is nearby highway access taking residents quickly to Charlotte Douglas International Airport, and Uptown Charlotte. There is possibility of light rail coming through the area in the next few years making the location even more attractive. The US Whitewater Center is nearby for watersports, biking trails, and much more. There are many options nearby for shopping, dining, and entertainment.
Some of the homes are small and are perfect for students. Some of the homes are larger, perfect for families. There are new construction homes as well as older homes with character. Many of the homes have been updated, remodeled, or have additions. There are also many homes that are in original condition just waiting for you to add your personal touches.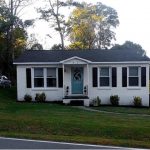 Homes in Catawba Heights range from 672 to 2,600 square feet of living space. They range from a 1 bedroom, 1 bathroom homes all the way up to a 4 bedroom, 2.5 bathroom home. There are many ranch style homes as well as two story homes for some of the larger plans. Lots range from a fifth of an acre up over half of an acre and many lots are wooded and feel really private.
In the past year, homes in Catawba Heights have sold for between $52,500 and $319,000 with an average sold price of $142,500. There are currently 6 homes on the market in Catawba Heights representing a 4.2 month supply of inventory.