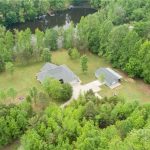 Maybe you are the type of person who wants a lake to enjoy, but you don't want to share it with many other people. If this sounds like you, check out Boshamer Estates in Clover. These homes share a 6 acre fully stocked lake perfect for an afternoon of fishing, bird watching, or just floating on an intertube.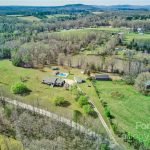 Boshamer Estates is located on the west side of Clover, off of State Highway 55 just a few minutes from town. Residents are close to shopping, dining, and community events. It takes approximately 45 minutes from Charlotte Douglas International Airport and about 50 minutes from Uptown Charlotte. A 20 minutes trip will have you at Lake Wylie for motorized water sports.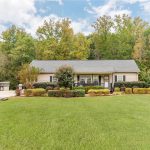 Homes in Boshamer Estates vary greatly as they were built between the 1970's and 2016. Properties are between 3 and 7+ acres in size so many of the homes have multiple outbuildings perfect for workshops, boat and RV storage, garages, stables, barns, and guest quarters. The homes range in size from 1,300 square feet to 4,500 square feet in size. Some of the homes have amazing outdoor living spaces including pools and outdoor kitchens.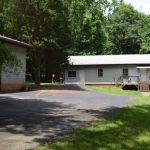 In the last year, only two homes changed owners in Boshamer Estates. The first was a 4 bedroom, 3 bath home with 1,939 square feet built in 2016. It sits on a 5.5 acre lot backing to the stocked pond and sold for $730,000. The other home was a 4 bedroom, 3 bath home with 4,592 square feet, built in 1992. It sits on a 3.37 acre lot and also backs to the stocked pond and sold for $710,000. There are currently no homes for sale in Boshamer Estates.
If you want to know more about Boshamer Estates so you can be the first to know when a home is listed for sale, call us at 803-831-8588. You can view current listings and create custom searches on our website here.