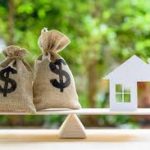 Buyers know that there has been a lack of homes for sale in most cities across the country and Charlotte is no exception. For yet another month, supply is low with about 2 weeks of homes available for sale. This lack of supply has driven prices higher than ever with the median home price rising to just under $370,000. This is up almost $65,000 from last March.
Homes are still selling quickly with the average home going under contract in only 20 days and selling for an average of 101.8% of list price. This means that we are still seeing multiple offer situations with many homes selling far above list price.
When you look at the numbers just for the Lake Wylie area, you see the same trend. There is less than 2 weeks supply of homes, only 56 homes for sale, down 62.7% from 150 listings last March.
The median home price was $370,699 in March of 2021. In March of 2022, it rose 33.7% to $495,506, an increase of $124,807 in just one year! While this is great for sellers, it can be a real pinch for buyers, especially as interest rates are on the rise limiting buying power.
New listings and pending listings are also down year over year, which is not the recovery we were expecting this spring. The homes that have sold are getting on average 102.8% of list price showing that there are still buyers and they are willing to pay a premium for the home of their dreams.
For more information on homes or neighborhoods in the Lake Wylie area, call us at 803-831-8588. You can view current listings and create custom searches on our website here.
All numbers are from the monthly reporting from the Canopy Realtor Association based on data from the Canopy Multiple Listing Service.