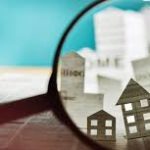 Typically the start of the new school year signals a slow down in the real estate market for the year as most families don't want to uproot their family for a move during the school year. What we are seeing in the Charlotte area is that homes are still being listed and sold at a great pace with an increase in sales year-to-date of 12.4%. New listings for the region are up 6% year-to-date as well, with average prices soaring 18% and homes selling 50% faster than last year in just 20 days on average.
When you look at the Greater Lake Wylie area, you see that the trend is similar. Sales have increased from last year by 13.9% with just over a thousand homes sold in the area. New listings are up 18% year-to-date though monthly, we are showing new listings down just over 15% to 157 new listings in July. Due to the small sample size, percentage differences can seem quite large, or there really could be a dip going forward. We will keep an eye on these numbers to be sure.
Average price in the Lake Wylie area was up to just over $550,000 for the month and yearly up just over $485,000. These increases are great for sellers, but can put a pinch on buyers, especially when they are up against an all cash offer. Homes are selling for 102.2% of list price so we are still seeing above list price sales and multiple offer situations. Homes are going under contract in an average of 17 days and some are even going under contract within 2-3 days after being listed.
All of these numbers come from the Canopy Realtor Association based on the Multiple Listing Service data. If you are thinking about buying or selling a home in the Lake Wylie area, give us a call at 803-831-8588. You can view all current listings and create custom searches on our website here.