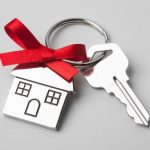 There is a new program being offered to residents of Gaston County to help with down payment or closing costs associated with purchasing a new home. This can be a great help for people who have trouble coming up with the upfront costs that are associated with homeownership.
The program is called NeighborhoodLIFT and it provides eligible homebuyers with a grant for $15,000. The grants are available for homebuyers in Gaston, Cabarrus, Mecklenburg, Rowan and Union counties, and best of all, they are available for first time buyers and those that have owned a home in the past but do not now.
This unique opportunity is made possible by a partnership between Wells Fargo and local nonprofit Charlotte-Mecklenburg Housing Partnership. They really want to help people who have been longtime renters to get into the homes they want. This grant can be combined with the smaller-scale down payment program offered by Gastonia.
Some professions can get even more of a boost, police officers, firefighters, teachers, emergency medical personnel, and current or former members of the military can qualify for more assistance. If you meet the criteria, you can get up to $17,500 towards closing costs or down payment.
To qualify for assistance, an individual or family income cannot be more than 80% of the area median income. Police officers, firefighters, teachers, emergency medical personnel, and current or former members of the military have an income cap of 100% of the area median income. Grant funds will be made available to qualified applicants who go under contract on a home within 60 days. Recipients will not have to repay the grant if they attend homebuyer education classes and stay in the home for 5 years.
If you are interested, you must attend one of two information sessions in Charlotte during November. The first is on Friday November 16th and the second on Saturday November 17th. Information sessions will be held at the Charlotte Convention Center at 501 S. College street and appointments are recommended. Admission and parking are free for the event. To make an appointment or get more details on the program or to see if you can qualify, call 866-858-2151 or log on to wellsfargo.com/lift.
To read more about this program, check out the full article in the Gaston Gazette.