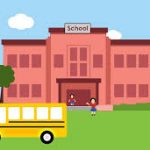 This month, voters in Clover turned down the much debated Schools Referendum. The bond referendum would have cost $197 million and was to help alleviate congestion as the area is rapidly growing. Turning it down means that there is still overcrowding with no relief in sight, but it gives lawmakers an opportunity to come up with a better plan.
The Schools Referendum included plans for a second high school, an eighth elementary school and a third middle school. To help pay for the new schools, the bond would have been paid for with a tax hike which was estimated to be between 15% and 30%. This was just more than most taxpayers wanted to pay.
The local elections office in York County estimated that about 22% of registered voters turned out for the election. Around 71% of those that voted were opposed to the bond, while about 29% were for the bond. The last school bond measure that passed in Clover was in 2014.
The next steps are for the school district and the community to come up with a new plan to keep Clover schools great, while also keeping taxpayers happy. The district will work closely with residents to come up with a better plan to ease overcrowding without the large price tag for taxpayers. There will be a lot of community meetings like school board meetings, focus groups, town halls, and community information sessions, to help shape the new plan. These meetings could happen as soon as October led by York County Council member Allison Love.
If you want to be a part of the community in Clover and be a part of shaping the future of the community, you need to be ready when a new home hits the market. To be the first to know about homes in Clover, or any other town in the Lake Wylie area, call us at 803-831-8588 and we can help you find the perfect home for you and your family. You can view current listings and create custom searches on our website here.
To read more about this issue, see the full article in The Herald.