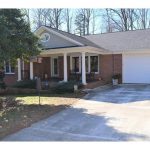 Just southeast of downtown Belmont you'll find the sweet little community of Amity Acres. Featuring midsize homes, Amity Acres has reasonable prices, a variety of architecture, and great Belmont schools. These desirable homes are worth a look.
Built from the late 1950's to the 2010's, Amity Acres has many different styles of homes from Tudor to ranch to split-level, you can definitely find a home for your family here. Many of the homes have add-ons, or been remodeled since they were built. Some of the additions provided garages, while others provided additional living spaces. There are a few newer construction homes that blend in well with the neighborhood.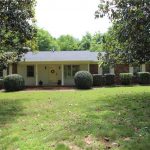 Amity Acres is located just off South Point Road, at the intersection of Stowe Road. There are many options nearby for shopping, dining, and entertainment. Highway access is nearby and connects you easily to Charlotte Douglas International Airport, or for a trip of commute into the city. Planned light rail should be coming to the Belmont area in the next few years which makes this location even more desirable.
The neighborhood is adjacent to the Catawba River and features old growth trees, sweeping lawns, lush landscaping, and large lots with plenty of privacy. Most of the homes have 3-5 bedrooms and 2-4 full bathrooms and span between 1,700 to 3,500 square feet of living space.
Children in Amity Acres currently attend Belmont Central Elementary School, Belmont Middle School, and South Point High School. Please verify school assignments as they can change from one school year to the next and boundaries occasionally cut through neighborhoods.
In the last year, homes in Amity Acres sold for between $218,000 and $312,000 with an average sale price of $250,000. There are currently two homes on the market in the neighborhood representing an 8 month supply on inventory. This is in comparison to the 4.9 month supply of inventory for all of Belmont.