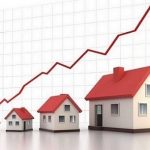 The monthly numbers were just released by the Canopy Realtor Association. They indicate that there has indeed been a slight slowdown to the hot Charlotte Market, especially in average price which, for the region, was under $400,000 for the first time since May of this year.
Homes are still selling for over list price, with the average sale going for 101.5% of the list price. Sales are also still happening quickly with the average home going under contract in 14 days with closing at 67 days out from list date. The supply has still not recovered and is hanging at a 0.8 month supply. This means that we remain in a seller's market with sellers having an advantage in negotiations.
When you dig into the numbers for the Lake Wylie area, you see our trend mirrors the trend for the entire region. Average sale price is almost $520,000 with the median sale price at $460,000. This is up 19.9% from last year for the average and up 26% for the median price. Homes are selling for 101.6% of list price and going under contract in 16 days on average, closing 102 days after listing.
Pending sales are down 8.6% from last year at this time and new listings are down 13.8% from last August, though both of these are up when you look year to date. This shows that there has been recovery in the market from the low of last year, but we are experiencing a slowdown. The frenzy of the summer buying has slowed as the kids return to school and it looks more like our typical seasonal pattern.
If you would like to learn more about the real estate market, or are ready to buy or sell a home in the Lake Wylie area, give us a call at 803-831-8588. You can view current listings and create custom searches on our website here.