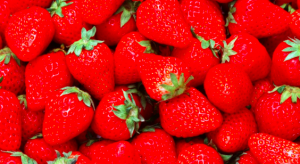 With Spring in the air and summer on the way, berry season is getting under way, and there is no better way to ring it in than a local and delicious strawberry festival.
Fort Mill residents are getting ready to gear up for what will be the eighth annual South Carolina Strawberry Festival this weekend. Springs Farm strawberries will be the star of the show, and they will be available for picking from the fields and will also be showcased throughout the festival events. This is a great opportunity for the whole family to come out for a great day of yummy entertainment.
Attendees of the festival can come out and not only pick their own strawberries, but they can also participate in and watch plenty of fun, including the strawberry cake eating contest, appearances by Berry Be Good, the strawberry mascot, and a  pig race that will end with a kiss from the Strawberry Queen.
The annual strawberry pageant already took place as a way to raise money for a local cause. The winner of the pageant was crowned Miss Strawberry Festival Queen 2017.
While the strawberries are of course the main focus of the event, the festival will also showcase more than 100 local businesses and art vendors from the Fort Mill community.
For more details and information on this family friendly event happening in Fort Mill, be sure to read the full article at WCNC.com.