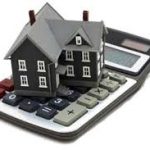 The monthly market report has been published by the Charlotte Regional Realtor Association. They compile data about the entire region as well as parsing the data by city, town, and subregion from the Multiple Listing Services, Inc. This month it shows that we are once again seeing a shortage of homes which is driving prices higher yet. When homes do come on the market, they aren't sitting long before they go under contract.
This trend has been going on for a while, but this month there was a steep rise in home prices from last year at this time. This deepens the crisis for buyers even as mortgage interest rates are now sitting below 4%.
The median home price rose 10.4% from $240,000 up to $260,000. Homes are spending an average of 38 days on the market before a sale meaning homes are on the market 85 days from listing to closing. There are currently 9,416 homes on the market, down 15.3% from the 11,123 at this time last year.
When we look just at Lake Wylie, the numbers can be skewed because of smaller sample size, but they don't look as dire as the entire Charlotte region. Median home price actually decreased slightly from $345,750 down to $341,500, a decrease of 1.2%. There are fourteen more homes on the market now than last year at this time, an increase of 3.4%. There are also 42 more new listings this year at this time vs. last year at this time, an increase of 28.6%.
This is hopeful for the Lake Wylie area where pending sales and closed sales were also up from last year. This means that buyers may be starting to be more equal to sellers in home purchase negotiations. Experts say a balanced market has around 6 months of inventory and Lake Wylie currently has a 3.8 month supply. This is substantially better than the 2.3 month supply for the entire Charlotte region.
If you are interested in buying or selling a home in the Lake Wylie area, give us a call at 803-831-8588. You can view current listings and create custom searches on our website here.